The main manufacturer in Spain in the production and distribution of fireproof mattresses for boats.
Fireproof mattresses for ships and boats
Mattress factory with IMO Certificate for use in maritime transport
Mattresses with official certificate for compliance with the strictest international navigation regulations
Decoratel manufactures distributes both spring and foam mattresses for the main international shipping companies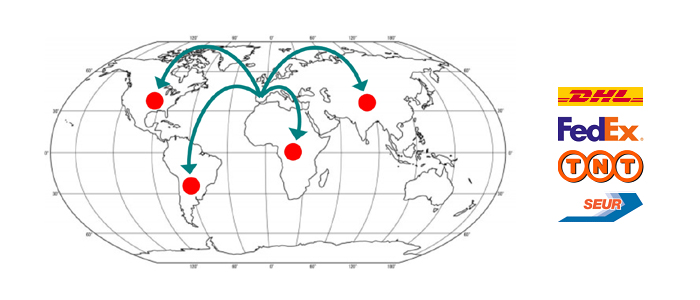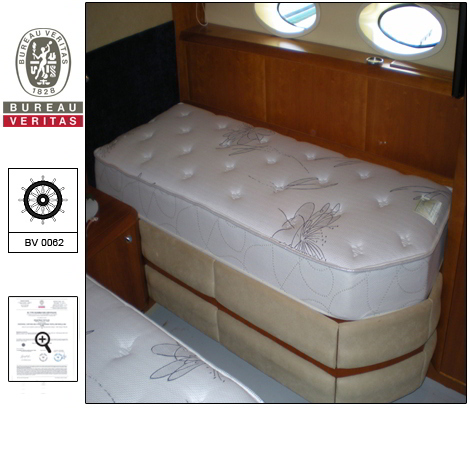 Do you need a certified boat mattress?
The International Maritime Organization (IMO) is a specialized agency of the United Nations that promotes cooperation between states and the transportation industry to improve maritime safety and prevent marine pollution. Recent IMO initiatives have included reforms to the International Convention for the Safety of Human Life at Sea (SOLAS) and the International Convention to prevent Pollution from Ships (MARPOL 73/78).
The Sanifirex mattress is asked for some requirements, such as:
The requirement of a maximum comfort level.
That it complies with IMO international navigation regulations.
A high degree of fireproofing.
Low density.
Low smoke toxicity
Sanifirex mattresses are manufactured in SPAIN, also complying with all UNE standards:
UNE Spanish standard of guarantee and compliance in official certificates.
UNE-EN, UNE standard with European standard (EN, European Norm).
UNE-EN-ISO, UNE-EN standard with international standard (ISO, International Standardization Organization).
IMO: Internacional Maritime Organization.
SOLAS: Safety of Life at Sea.
MED: Marine Equipment Directive (Europa).
USCG: United States Coast Guard (EEUU).
Exclusive and unique mattresses can be manufactured with the properties, characteristics and dimensions to the needs of each client.
They can be from high-end spring mattresses, for cruise ships to HR (High Density) polyurethane foam mattresses, all these finishes, faithfully complying with the IMO certification.
The finish can be accompanied by a fireproof cover (with zipper, heat-sealed or velcro), bedding (sheets, blankets, bedspreads, pillows) and all the necessary textiles for the bed. All with the UNE EN ISO 9001 certificate.