The main manufacturer in Spain in the production and distribution of fireproof curtains for boxes.
Factory and export of curtains for hospital box
We produce special sanitary curtains for the separation of beds, sectorization of stretchers and creation of hospital cubicles
Suitable for rooms, gypsum rooms, ICU, X-rays, emergencies, physiotherapy, operating rooms and all those hospital units that require fireproof curtains, anti mites, bioactive and fungicides. Approved and certified according to current international regulations
Heavy duty curtains and rails for use in sanitary areas
We manufacture disposable hospital curtains, single use, ideal for operating rooms and traumatology rooms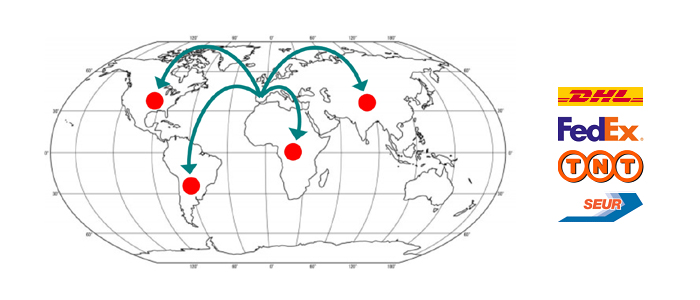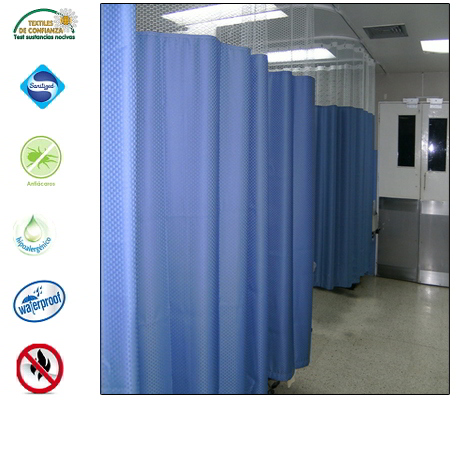 Separating curtains for hospitals.
Curtains specifically made to favor the separation of spaces where optimal sanitary hygienic conditions are required. Our Curtatex curtains are especially suitable for separation of spaces where it is also required to comply with the fire prevention regulations.
Used in most hospitals and clinics in Spain for separation of beds in rooms, boxes, operating rooms, ICUs, consultations and gypsum rooms, as well as windows and sectorization for the rest of the units and common areas.
The Curtatex fabric, is an exclusive fabric that, in addition to being a Class 1 (M1) flame retardant according to fire safety regulations, is also certified as «Bioactive» Anti Microbial. Therefore it is perfectly indicated for use in environments with sick people and vulnerable to infectious agents.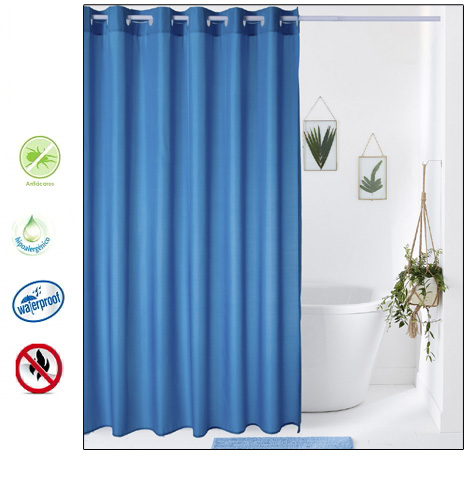 Bath curtains for hospitals.
We manufacture fireproof curtains for hospital bathrooms. Which in addition to being certified as antibacterial and fungicidal, are anti odor and anti mold. Since they are made of 100% polyester synthetic fabric that, lacking PVC, will not be thrown with the use of time.
We have measures manufactured in series, and in the same way we can make them specially tailored for each client.
Available in 14 different colors.
Videos
How to install Curtatex curtains?
Format L
L-shaped curtain
Format U
U-shaped curtain
OPTIONAL
Any of the formats with rail suspension rods
OPTIONAL
Any of the formats with mesh of upper perspiration in the curtain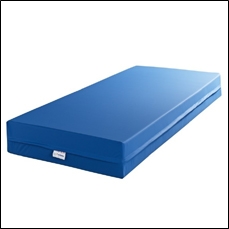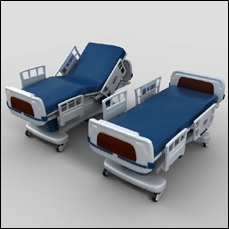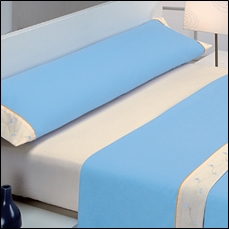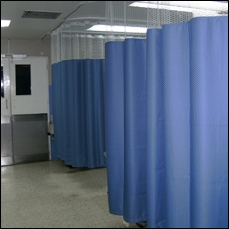 Choose the hospital product on which you want more information.