The main manufacturer in Spain in the production and distribution of fireproof curtains for prisons.
Curtains with fire retardant certificate for prisons, prisons and juvenile centers
We manufacture curtains with high resistance fire retardant certificate, special for use in prisons and detention centers
Fireproof curtains in accordance with the regulations for preventive fire safety for prisons
We manufacture all types of textile equipment for prisons, fireproof mattresses, bed bases, bedding and fireproof curtains M1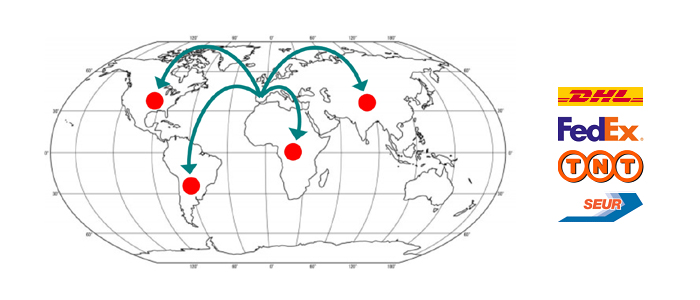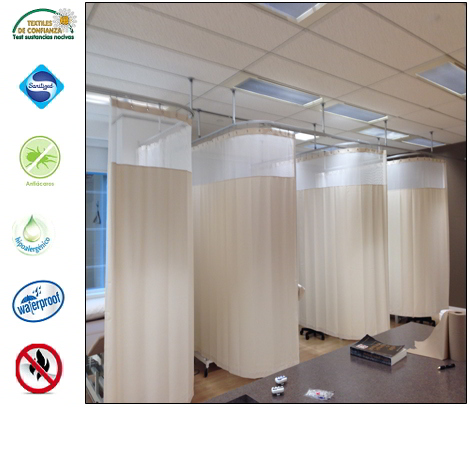 Curtatex curtains specifically for prisons, juvenile detention centers and any penitentiary establishment.
100% fireproof curtains, ideal to prevent fortuitous or malicious fires, as well as vandalism.
We have different fabrics depending on the real needs, all of them flame retardant and antibacterial:
Basic Curtatex
Opaque Curtatex
Waterproof Curtatex
We also make shower curtains in different fabrics and colors.
Check with our Curtatex curtains department.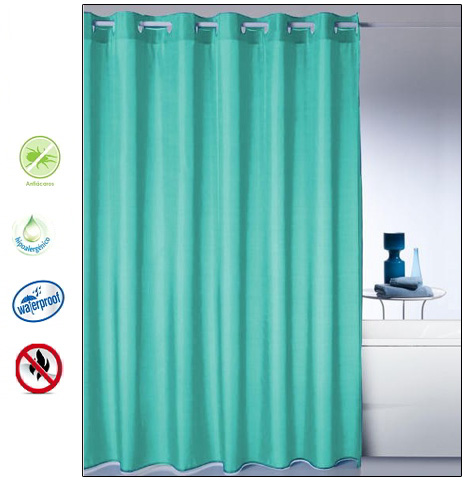 Shower curtains for prisons.
The shower curtains for prisons, are indicated to withstand intense and even vandalism use. Since they are made of high density polyester and made using high voltage fire retardant thread.
The rings are integrated in the curtain itself, so they are not independent elements, which can be used as a knife or similar.
The pressure bars are anti ligatures. So when they exert 10 kilos of pressure, they are taken off immediately. So they do not allow its use for self-harm.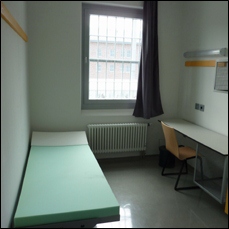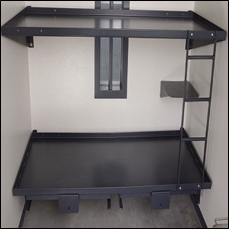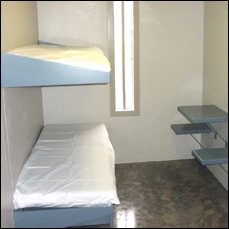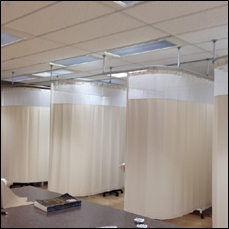 Choose the prison product you want more information about.