The main manufacturer in Spain in the production and distribution of mattresses for prisons and criminals.
Fireproof mattresses for prisons, penalties, prisons and dungeons.
We manufacture special high resistance fireproof mattresses for use in prisons and detention centers of all kinds. In addition to providing the various accessories such as sheets, pillows, covers, bed bases, metal beds and fixed beds.
As well as curtains of high fire resistance, using glass fibers that acquire the M0 classification. In the same way, we manufacture in series the curtains for windows.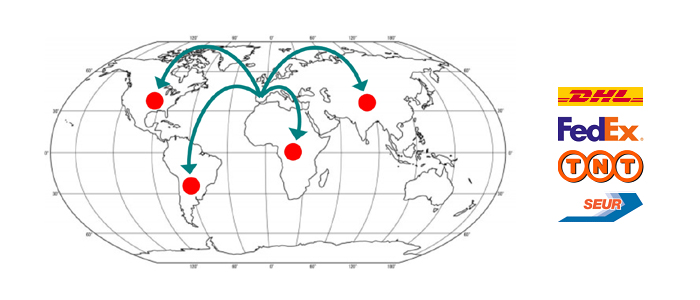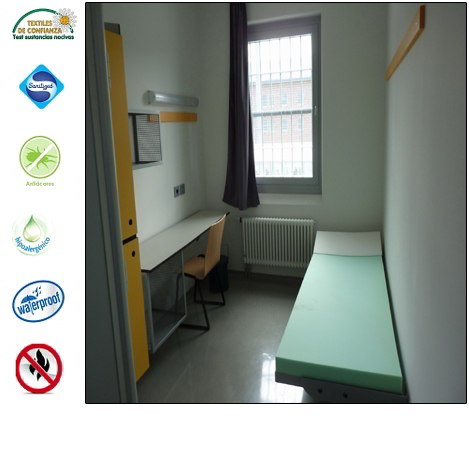 Mattresses for prisons, prisons, detention centers, prisons and all types of prisons and minors.
Manufactured according to the most stringent prison legislation, with fireproof high density fire retardant polyurethane foam core.
Mattresses with great firmness, optimal breathability and high recovery manufactured in accordance with the UNE-EN-ISO 12952 standard.
Our mattresses are specific to the prison sector as they contribute to the security in prisons or penalties, in addition to offering optimal rest for inmates. Invest in safety and comfort since in addition to rest they are designed so that they cannot be used in acts of sabotage or mutiny. Its self-extinguishing polyurethane foam prevents any premeditated act of burning the prison and with this we ensure the safety of all the people who share the prison facility, whether they are prison officers or the inmates themselves.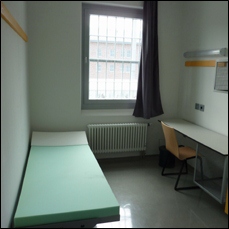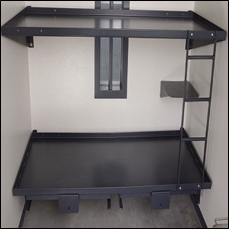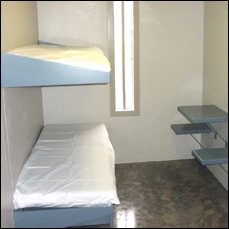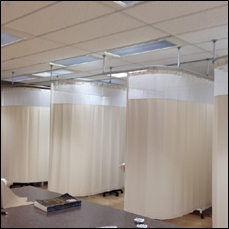 Choose the prison product you want more information about.
Specifications and regulations
classFAR: Federal Aviation Regulations
Inner block mattress made of high density fire retardant polyurethane foam, high firmness, high recovery and optimum breathability
100% polyester class 1 fire retardant, fungicidal, antibacterial, antifungal and anti-mite cover
Normative fire retardant polyurethane mattresses: UNE-EN 597
Normative flame retardant mattress cover: UNE-EN 14533 and UNE-EN-ISO 12952
Certified butts and cigars test: (CRIB UNE ISO 12952: 1998)
Flame retardant test test M1 (UNE 23727-90 R1)
Certification in Permeabilization Test (UNE EN 20811: 1993)
ISO 9001 according to Standard UNE-EN-ISO 12952. (Spanish, European and international standard)
CEN / TS. SB134111BR0002. 76 fr 59014-16 CFR. BS 7177. 16 CFR 1633 sets flammability requirements